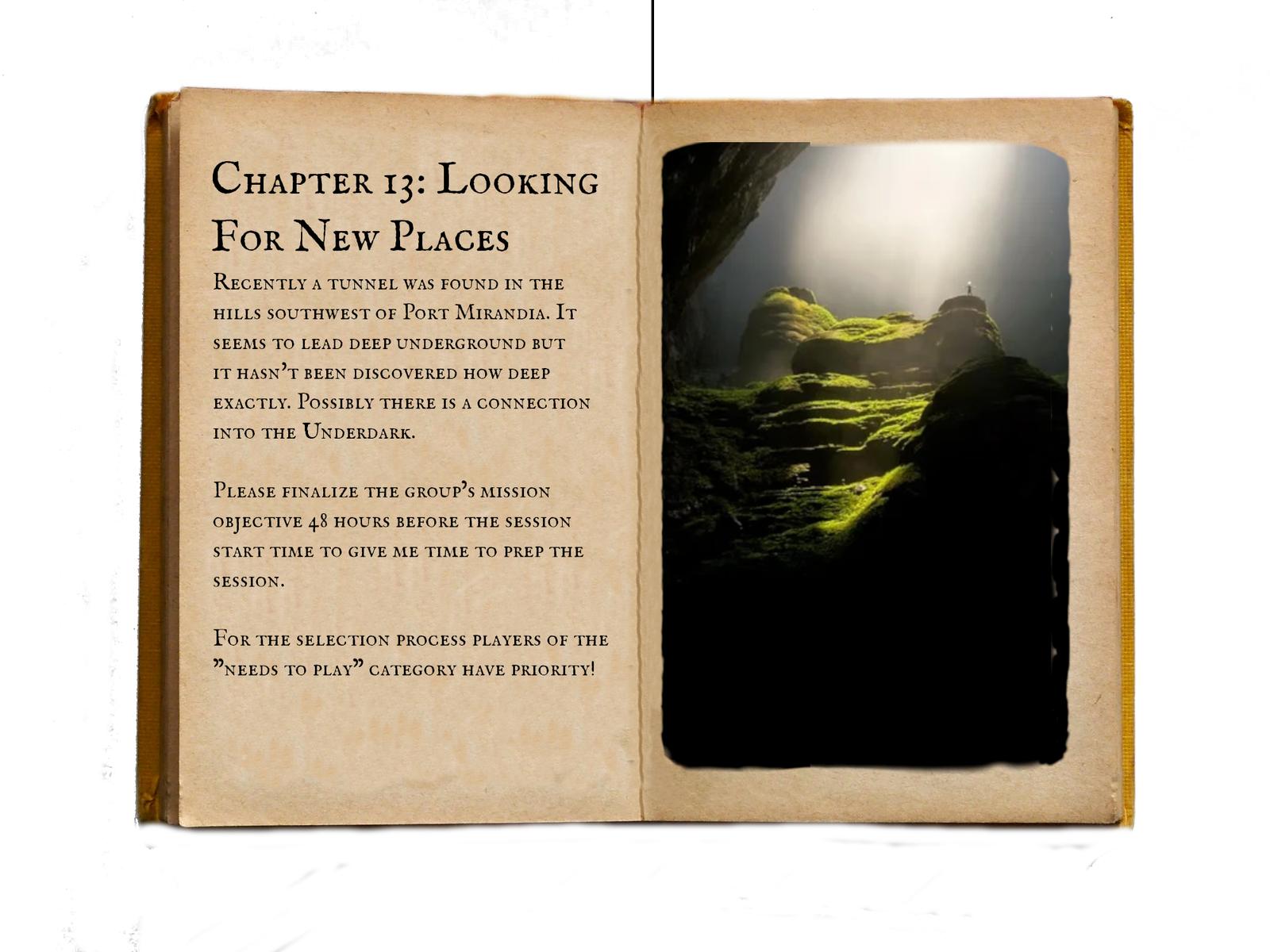 Date
15-June-2021
Expired!
Labels
Level 01-04,
Risk 06 Incapacitated is likely
Chapter 11: Doing Some Exploration (Trial DM)
Recently a tunnel was found in the
hills southwest of Port Mirandia. It
seems to lead deep underground but
it hasn't been discovered how deep
exactly. Possibly there is a connection
into the Underdark.
Please finalize the group's mission
objective 48 hours before the session
start time to give me time to prep the
session.
For the selection process players of the
"needs to play" category have priority!