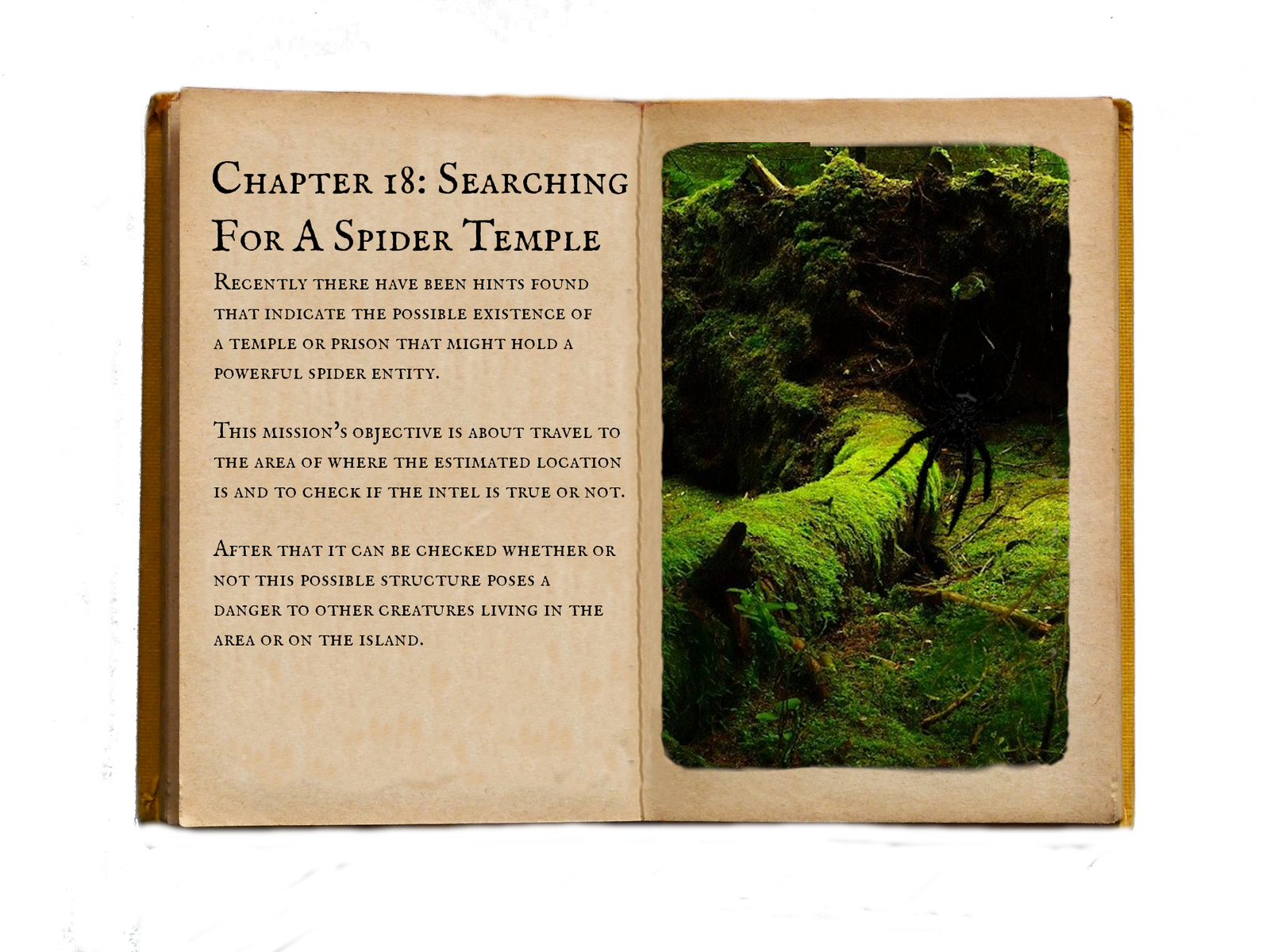 Date
25-July-2021
Expired!
Labels
Level 05-09,
Risk 07 Death is likely.
Chapter 18: Searching For A Spider Temple (Trial-DM)
Recently there have been hints found
that indicate the possible existence of
a temple or prison that might hold a
powerful spider entity.
This mission's objective is about travel to
the area of where the estimated location
is and to check if the intel is true or not.
After that it can be checked whether or
not this possible structure poses a
danger to other creatures living in the
area or on the island.