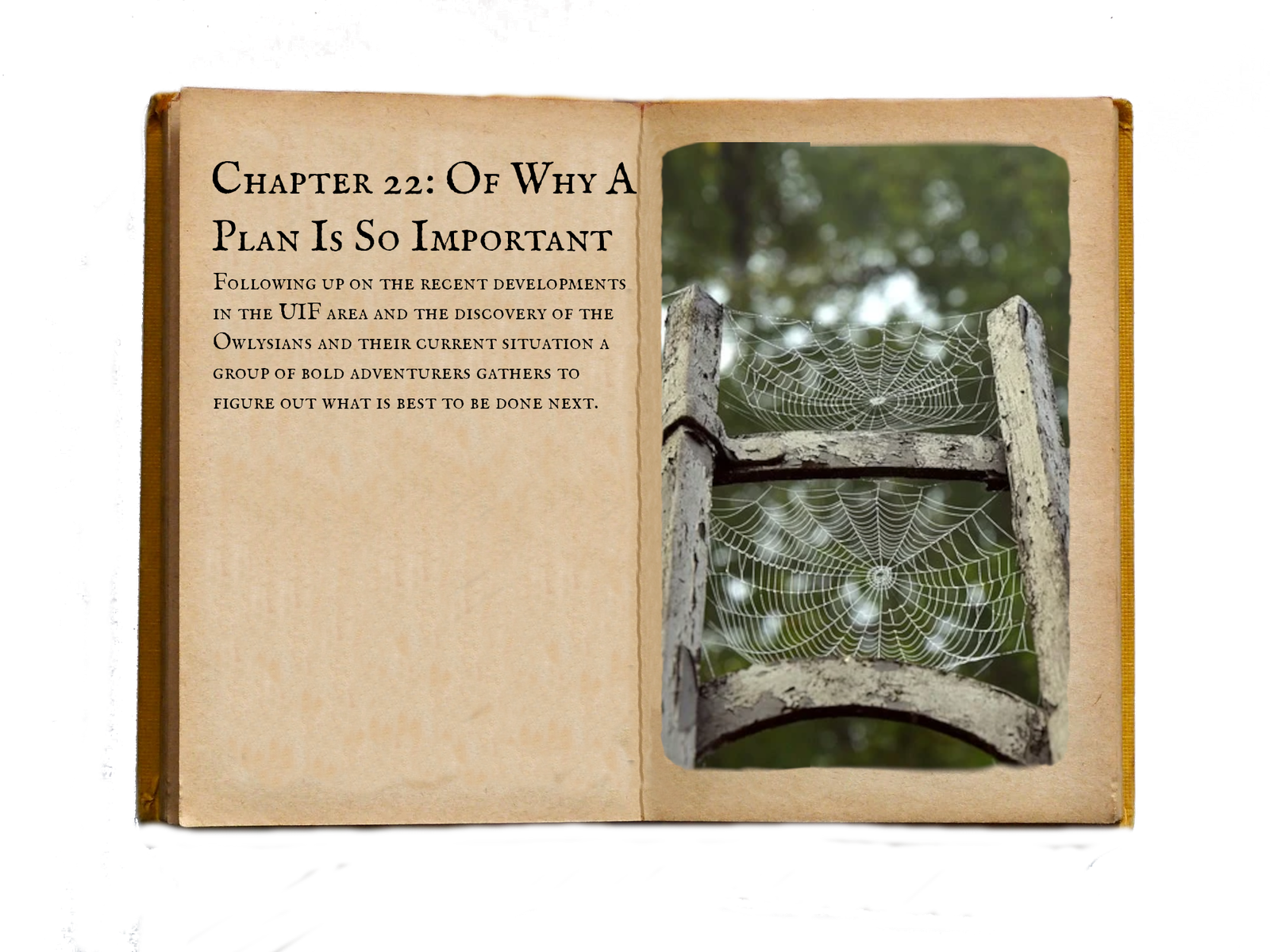 Date
17-September-2021
Expired!
Labels
Level 05-09,
Risk 07 Death is likely.
Chapter 22: Of Why A Plan Is So Important
Following up on the recent developments in the UIF area and the discovery of the Owlysians and their current situation a group of bold adventurers gathers to figure out what is best to be done next.