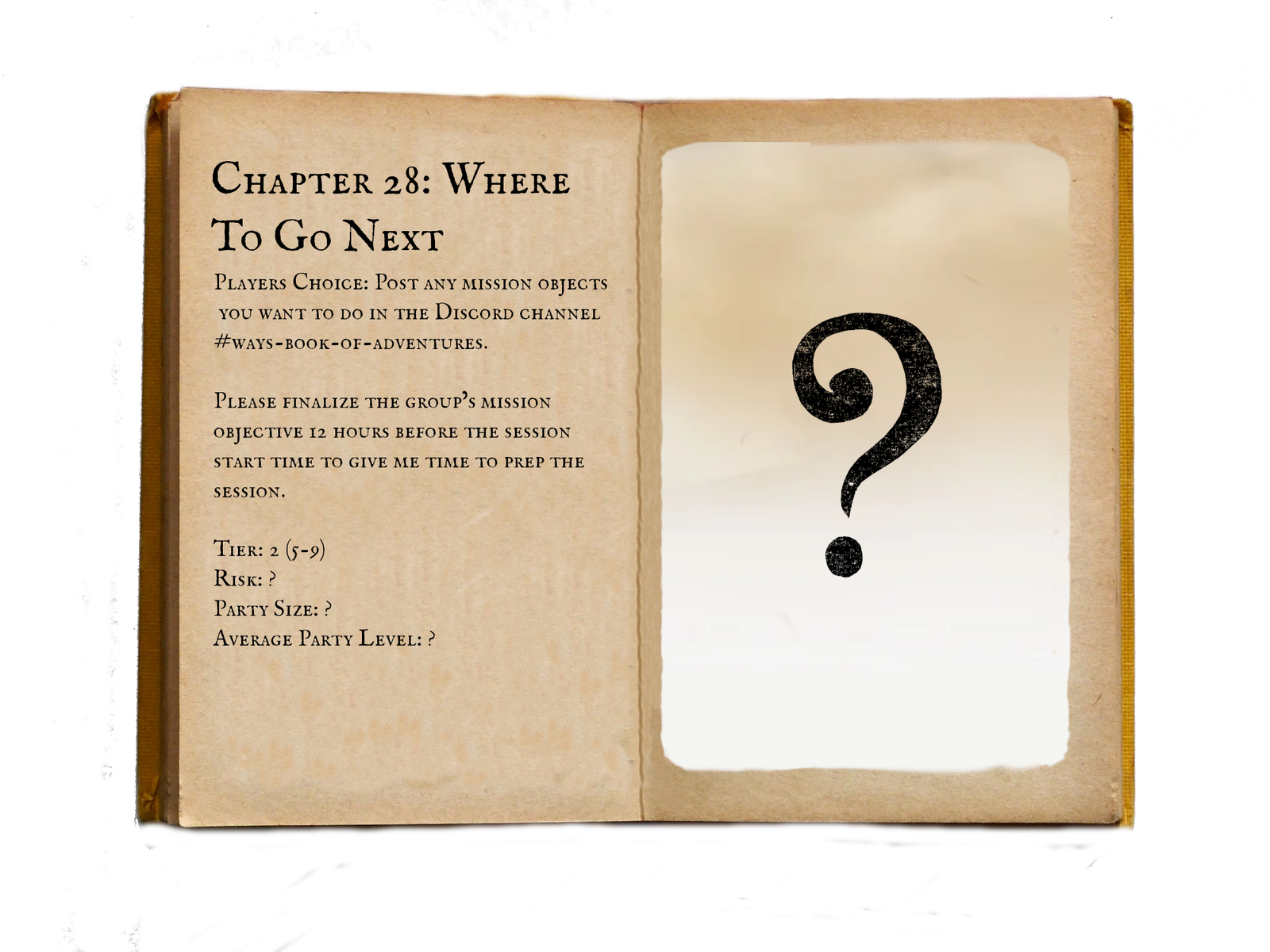 Date
14-January-2022
Expired!
Chapter 28: Where To Go Next
Players Choice: Post any mission objects
you want to do in the Discord channel
#ways-book-of-adventures.
Please finalize the group's mission
objective 12 hours before the session
start time to give me time to prep the
session.
Tier: 2 (5-9)
Risk: ?
Party Size: ?
Average Party Level: ?