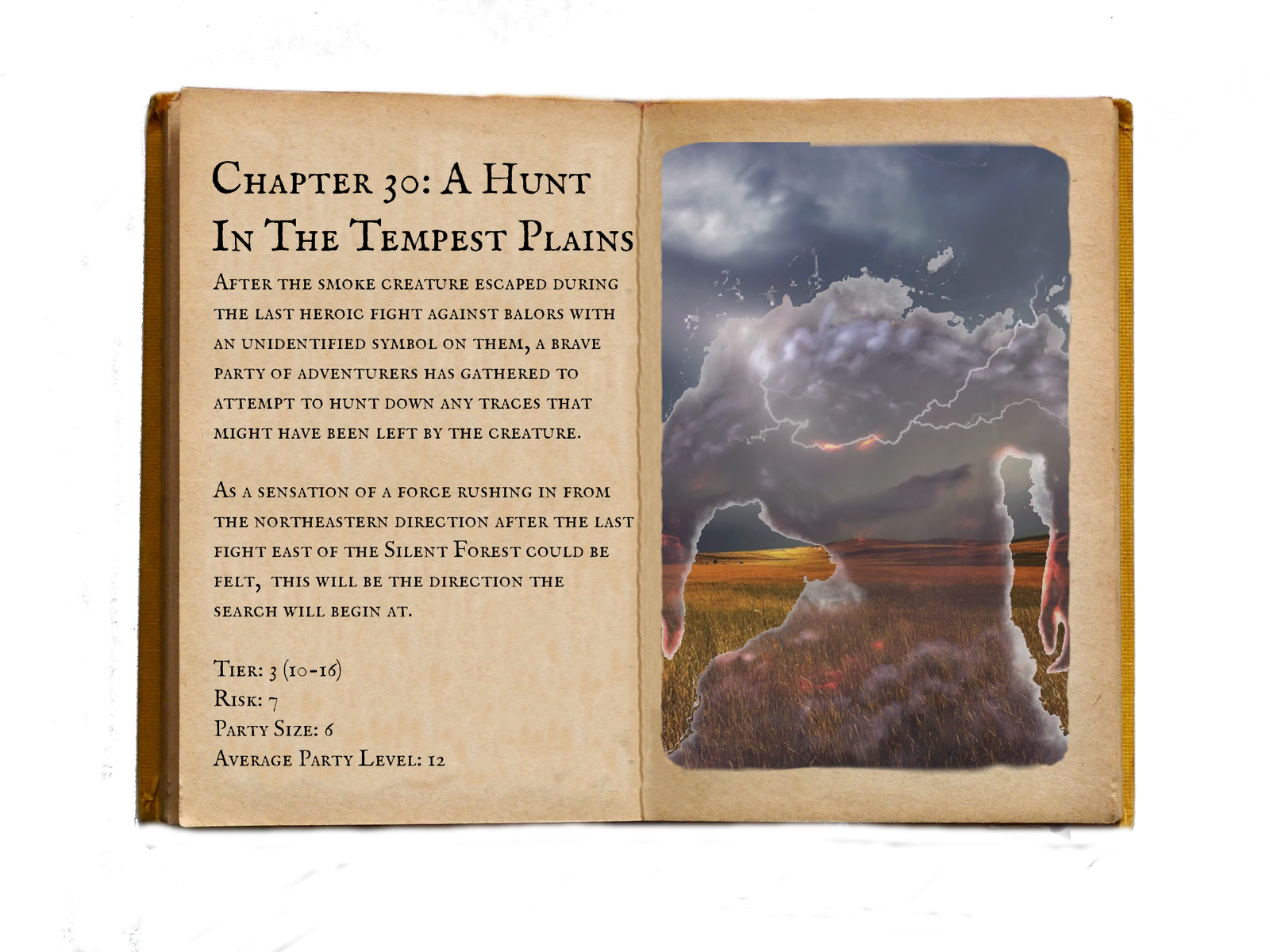 Date
3 - 4-February-2022
Expired!
Labels
Level 10-14,
Risk 07 Death is likely.
Chapter 30: A Hunt In The Tempest Plains
After the smoke creature escaped during
the last heroic fight against balors with
an unidentified symbol on them, a brave
party of adventurers has gathered to
attempt to hunt down any traces that
might have been left by the creature.
As a sensation of a force rushing in from
the northeastern direction after the last
fight east of the Silent Forest could be
felt, this will be the direction the
search will begin at.
Tier: 3 (10-16)
Risk: 7
Party Size: 6
Average Party Level: 12