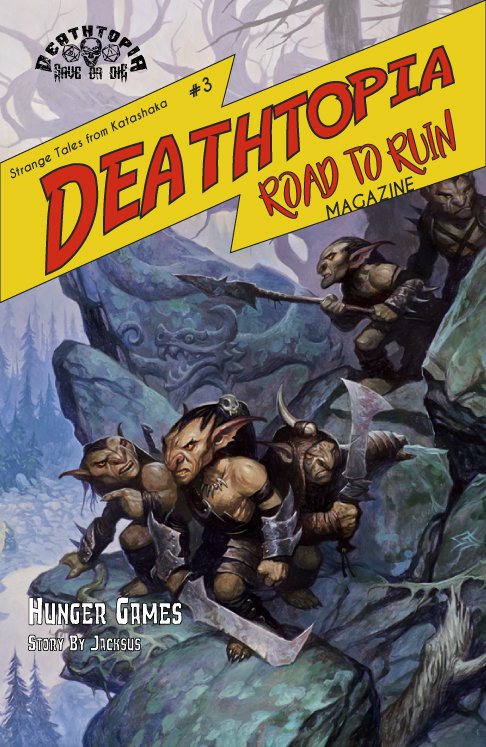 Date
2-March-2021
Expired!
Road to Ruin: Hunger Games (Trial DM session)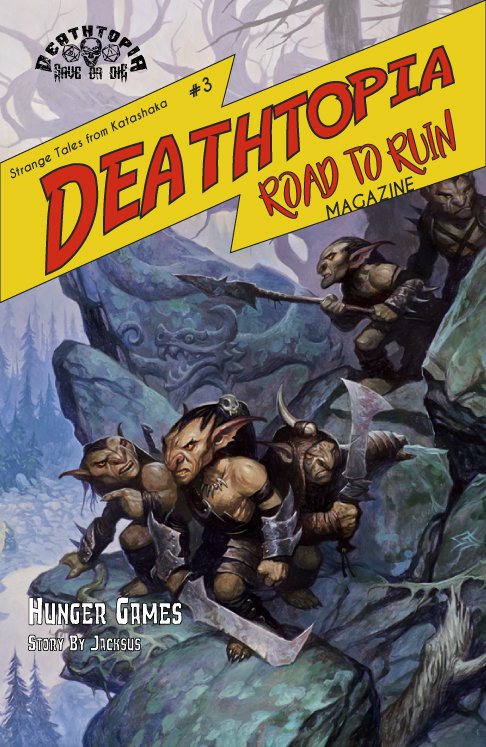 A lone young girl rides hard into Ruined Oak, her dress in tatters and tears streaming down her face. She was traveling with some townsfolk back home to Ruined Oak when they were ambushed by goblins with a one armed ogre. She watched her father drug off along with the others as her spooked horse took her away…
Where did they get dragged off to?
Will you get there in time?
All of these answers and more in the latest issue of DEATHTOPIA : ROAD TO RUIN #3!
Trial DM Jacksus
Date: 2 March 2021
Time: 23:00 UTC
Levels: 1-4
Risk: 8