Welcome to the website, in order to get you familiar and up and running as fast as possible we have made this guide for you.
Part 1; welcome to the home page.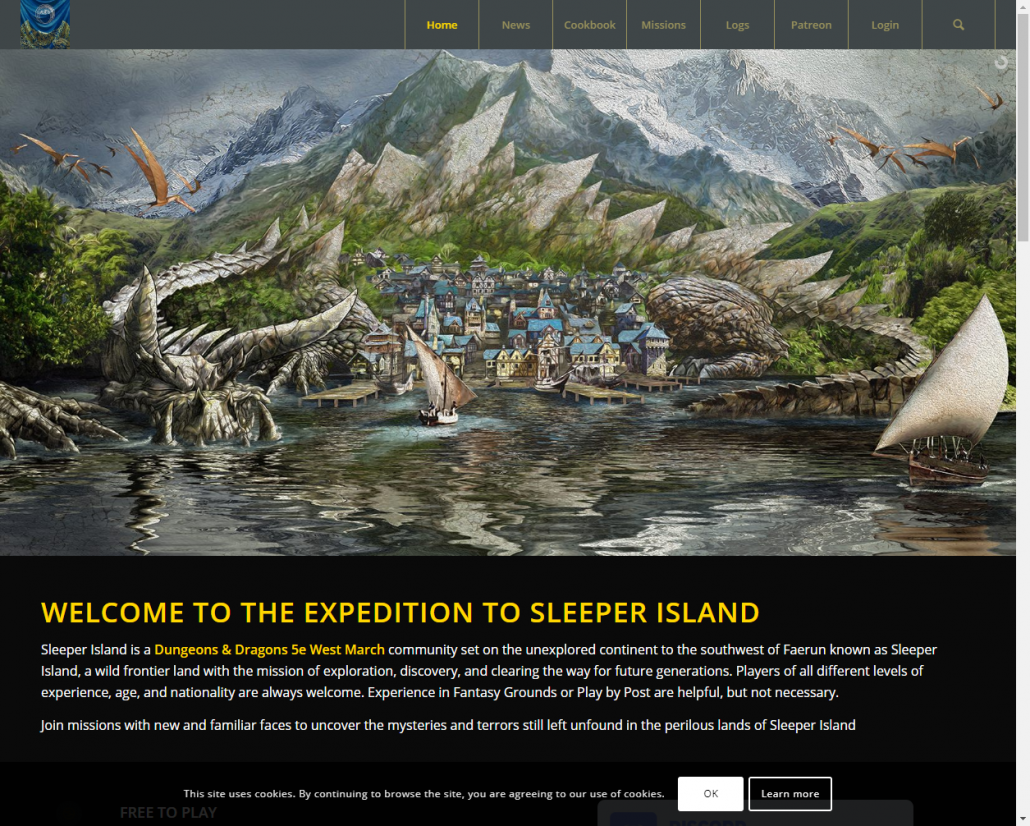 You can join our Discord server by pressing the "Join Server" button on the main page
Part 2; The Mega Menu
It's time for your first mini boss fight, welcome to the website menu, some menu items have a mega menu under them.
Each menu item, mega menu item and sub menu item is a link that will take you to a page.
Part 3; it's the news!
Welcome to the news page, here we will post our latest and greatest announcements and news, who would have known?!
Make sure to check in from time to time to keep you are up to date.
Part 4; Missions
The missions page has an overview of all past and upcoming missions.
When a mission is posted it will automatically get pushed to #mission board.

Click on a mission to open it up and read the details, we will open up Guide making is a noble cause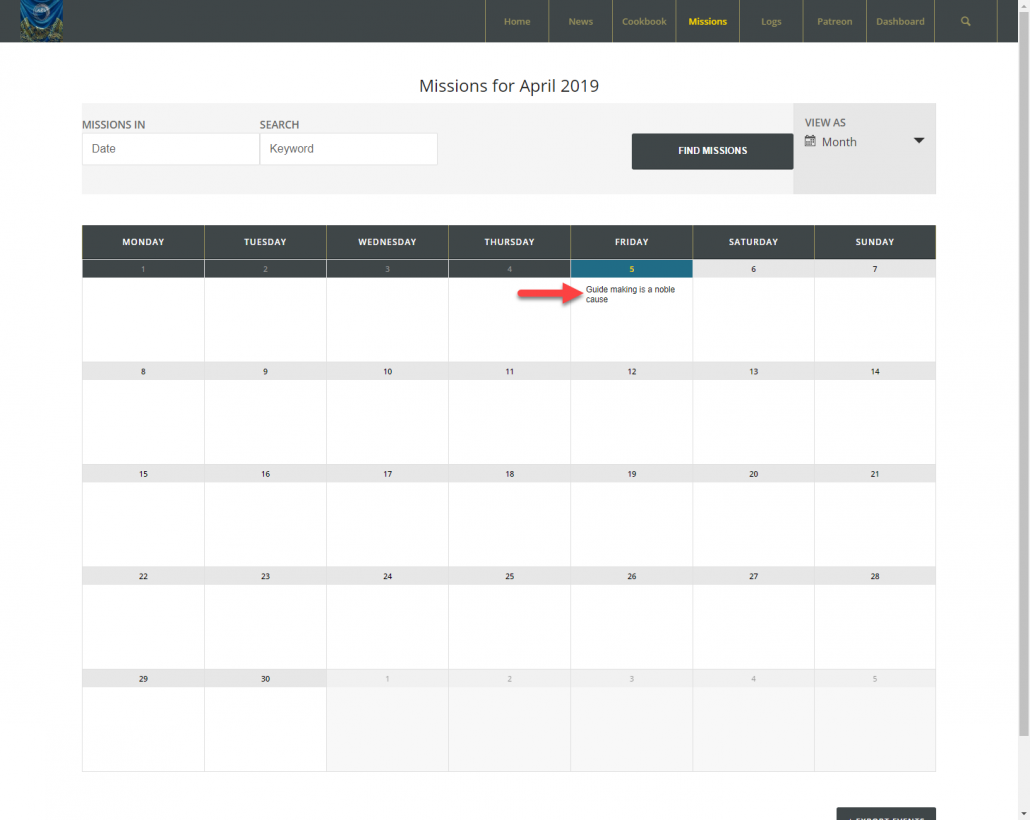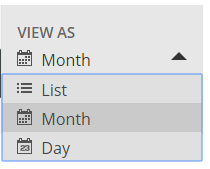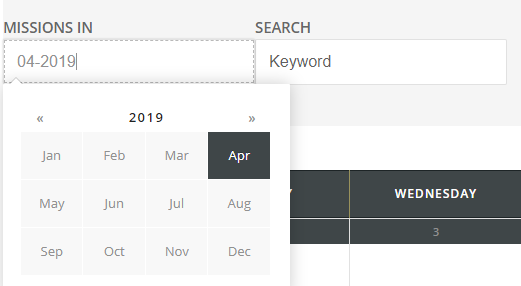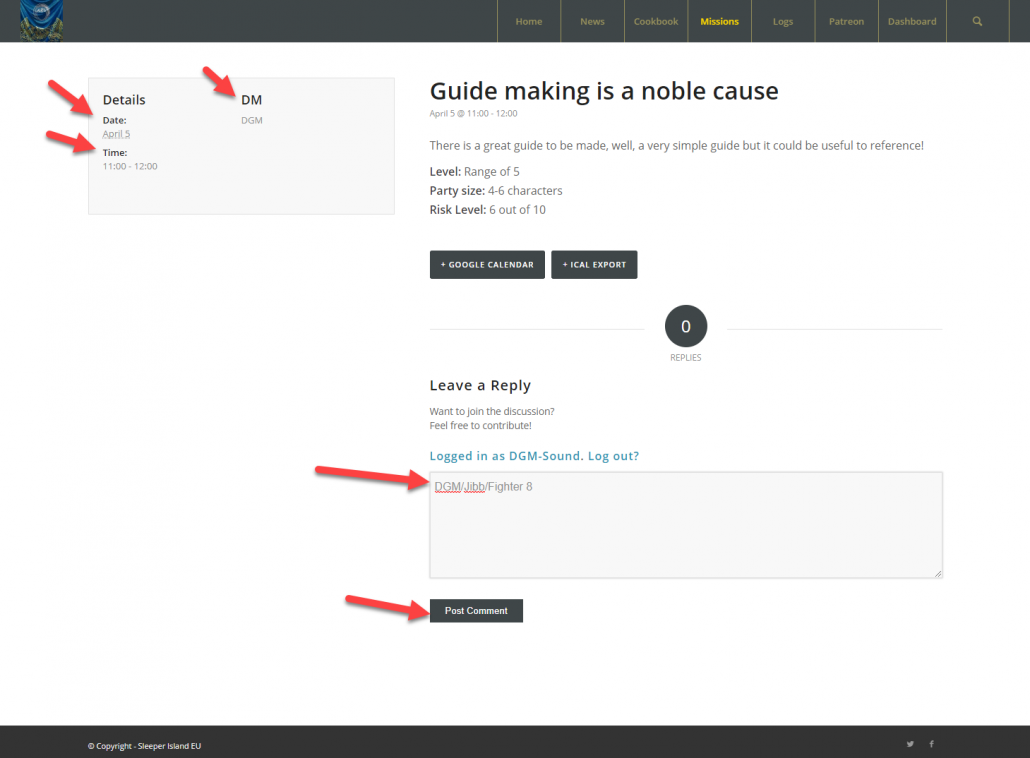 When you open up a mission there are a couple of things to note.
Mission time and date are always in UTC
The time is the estimated duration for the session length, it can finish early or end later.
Read the mission details and pay attention to which DM posted the Mission
Sign up to the session by posting you Discordname/Charactername/Class and level
Part 5; Logs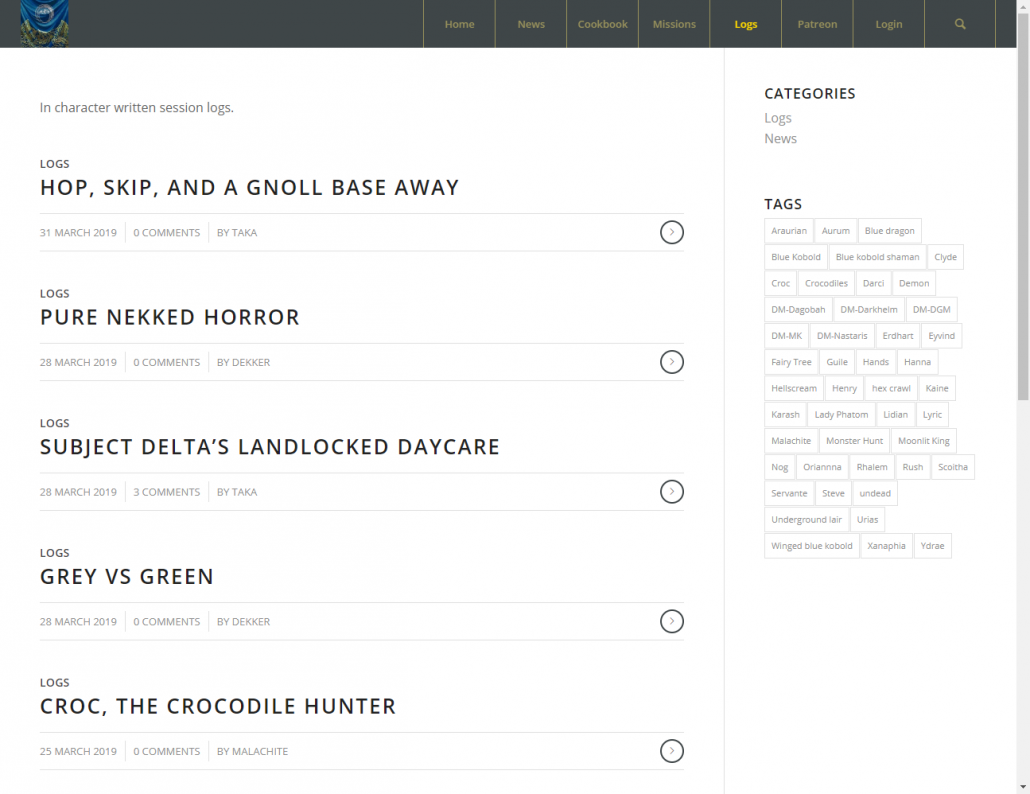 You can read logs by going to the Logs
The tags and categories are used to easily sort and find more information on specific tops
Part 6; Login
You can login to the website by going to the login menu, then connect with Discord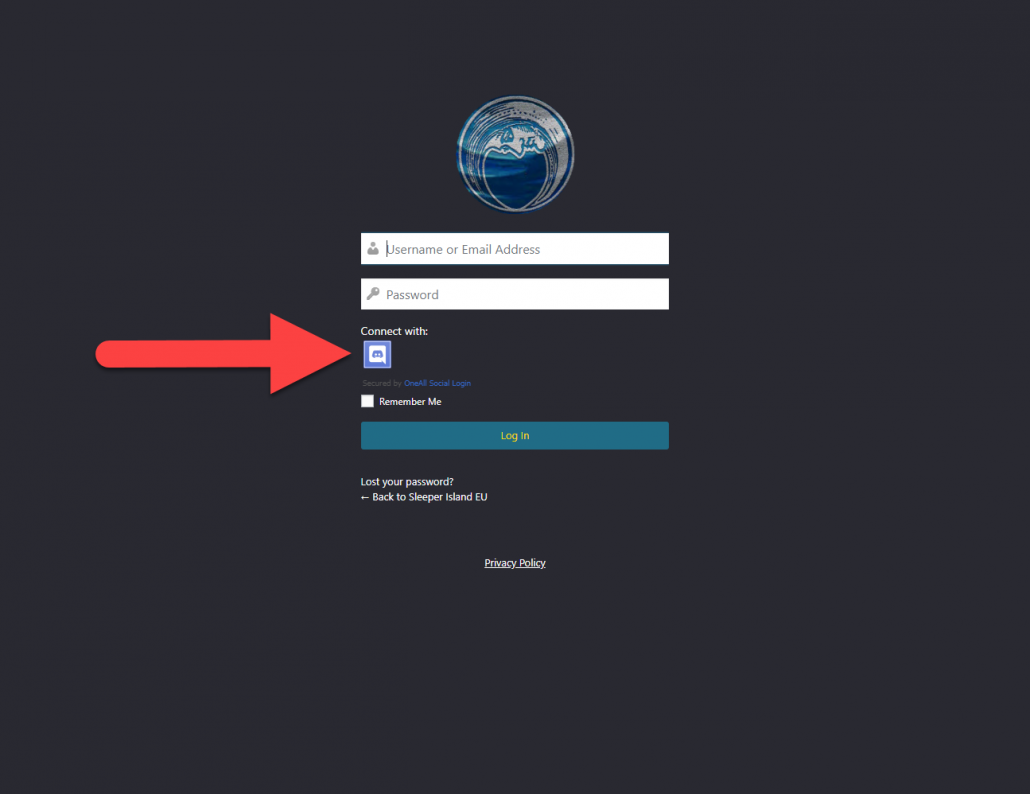 Fill in your Discord information, take note this is the official Discord OAuth2 protocol and you can verify this by checking the SLL Certificate and HTTPS link and then authorize SleeperIsland EU to read your email, username and avatar information.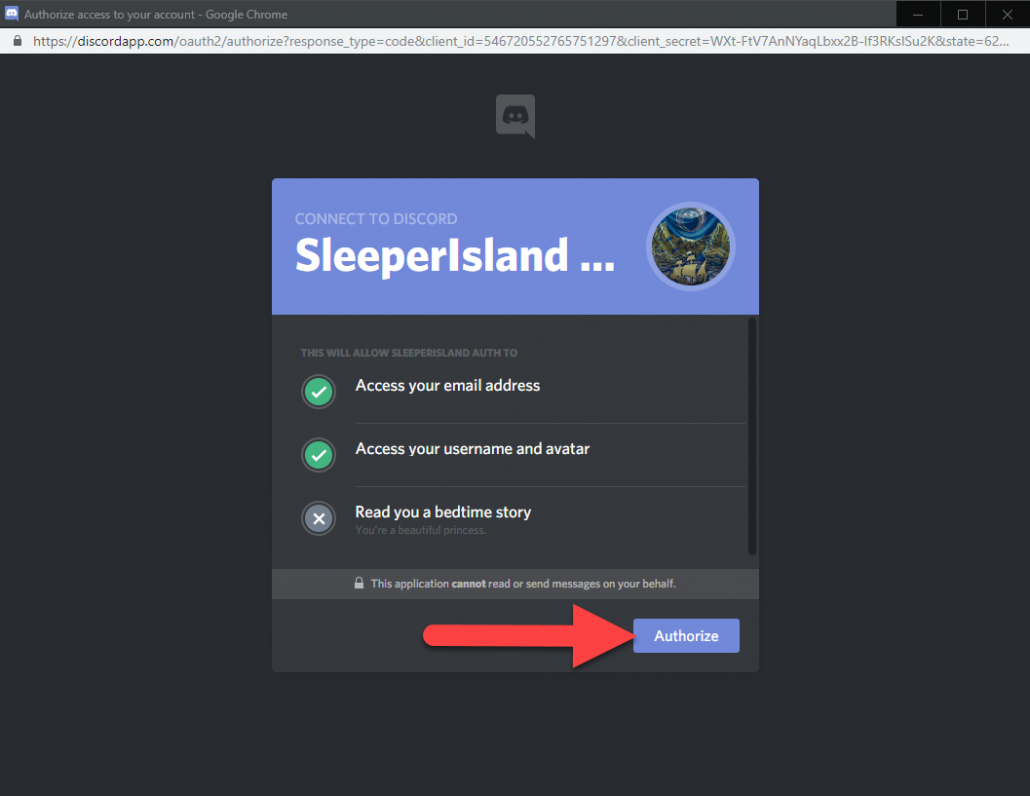 Now go to the Dashboard in menu
Here you can post Logs, read logs, comments, update your profile and see your media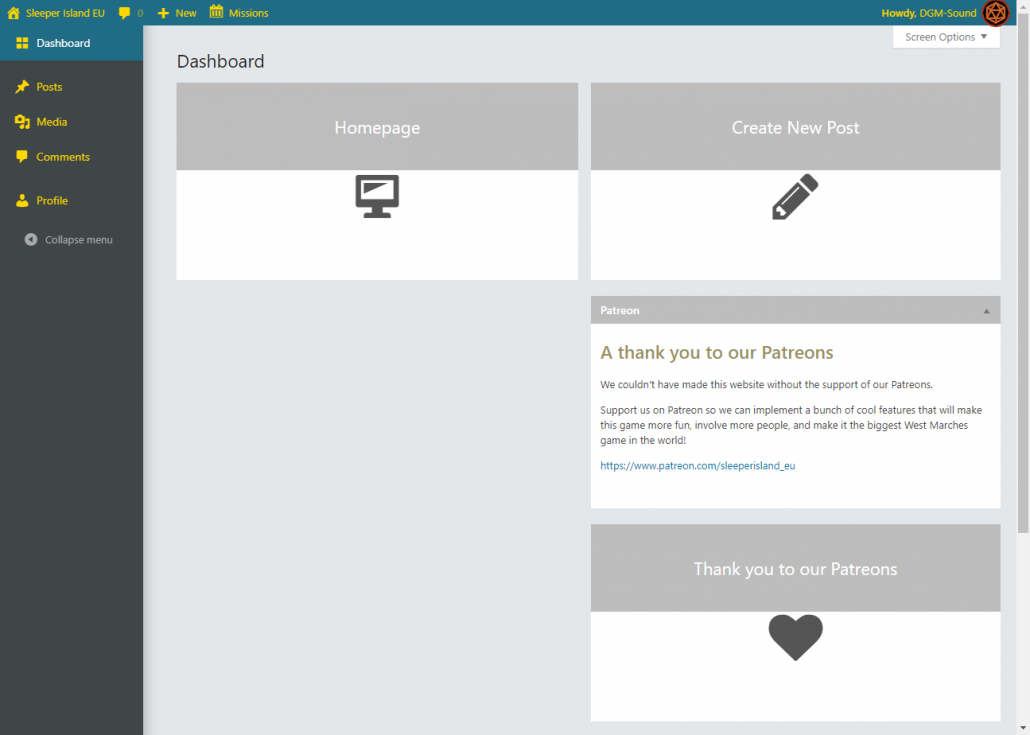 When adding a log, you must add a title, content, and use the correct categories and tags.
DM specific tags exist, make sure you use the right ones DM-DMName
This will allow players to find logs for specific DM's.
It is the requirement of the players to fill in this information, XP for your log might be withheld if not filled in correctly.
If you are writing a guide for other players the tags can be used differently compared to a Log post.
Press publish when you are ready to publish your guide!
Part 7; How to use the roster tables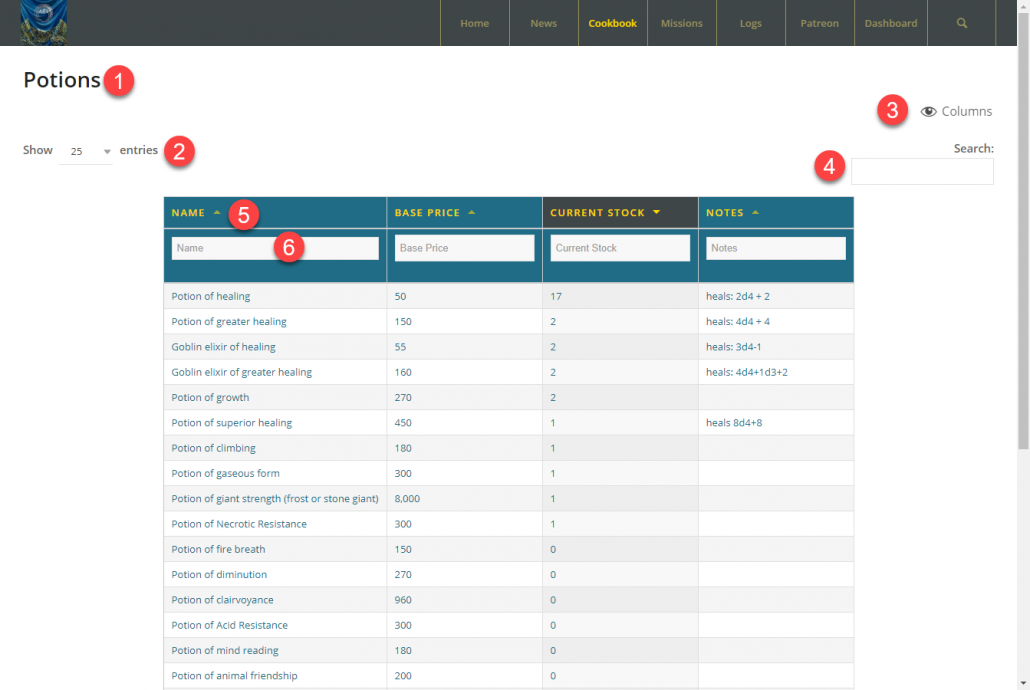 Name of the Roster Table
Amount of entries shown, click on the number to change the total table size.
Column visibility, you can hide or show columns that are available.
Search anywhere in the table
Column name, you can click any column to sort by that column
Column search function, type here to filter on your criteria.